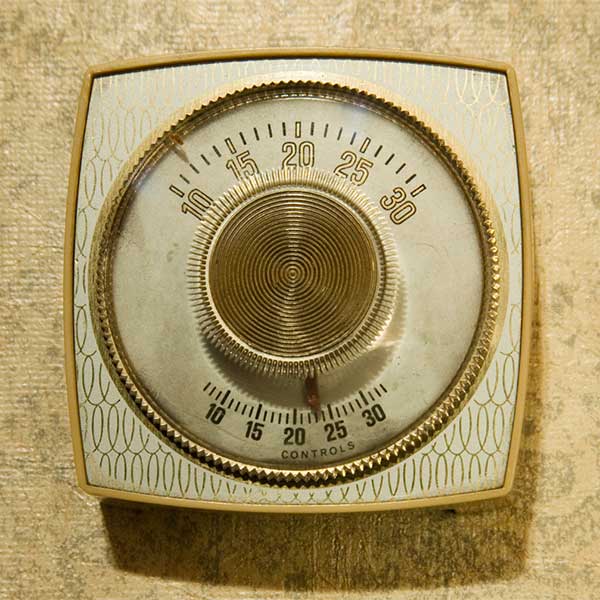 Our History
Since its inception in 2016, JFrank Heating & Air provides a complete full-service Heating, Air Conditioning, and Home Comfort Ventilation services. Starting out as one man shop out a garage, JFrank Heating & Air is built with the mindset to redefine the industry's standards on customer service and in-house service repairs and installations.
With not only years of extensive knowledge in the industry, but with the technical knowledge of fundamental and complex operations of the heating and air conditioning systems, evolving technologies, and diversified business aptitude, JFrank Heating & Air has been able to educate, advocate, and present solutions to our customers that actually makes sense with each specific customer's situation and in regard to their systems. We have found a way to provide not only exceptional quality of work but a business model that provides affordability without sacrificing quality to the highest degree. This is JFrank Heating & Air's immediate ability to its success.
Our Mission
JFrank Heating & Air's mission is to provide our customers unparalleled customer satisfaction, professional service and comprehensive solutions without sacrificing affordability. We strive for perfection. We do things better than RIGHT!
Why Us
THE PROBLEM
The HVAC industry is currently experiencing the worst shortages of skilled labor in its history and a lack of students, programs and teachers will continue to worsen the situation. With a lack of trained technicians, many contractors tend to shy away from tackling problems that require more than a couple of hours to remedy. Many contractors will create short cuts or skip critical step due to insufficient knowledge and resources or to reduce time and money to a top tier level technician. Furthermore, according to a non-profit alternative energy corporation which examined air conditioning manufacturers' efficiencies versus the actual efficiencies that resulted after an installation, found that 90% of systems exhibited some sort of energy-wasting problem and 50% had an improper refrigerant charge.
THE SOLUTION
At JFrank Heating & Air, we only hire certified technicians who have not only received a formal technical education from an accredited institution but also have achieved individual trade certifications through a nationally recognized organization such as the North American Technician Excellence (N.A.T.E.) and/or the HVAC Excellence certifications. These certifications require continuing education to maintain the technician's certification standards. Along with a full background and drug screening, our technicians are the prime of the crop in the industry and ensures that the job is done correctly the first time. Combine this with our industry's best guarantees, ensures that we will provide the highest quality craftsmanship with exceptional customer service at the most affordable price which provides our customers a complete sense with Peace of Mind.
Our Guarantees
At JFrank Heating & Air, we strive for perfection. That means we do things better than right. But we also know that anybody can say this. So, here's a list that just proves that we mean what we say.
100% Satisfaction Guarantee

You pay no remaining balance at the end of the job until you're 100% satisfied with the work that has been done.

Craftsmanship Guarantee

Our quality is our pride. We only use high-quality parts to repair or install your system and methods used by industry standards. At any time, we lack the ability to provide you with high-quality of work, we will correct the issue at no cost to you. If we can't correct the issue ourselves, we will allow you to then choose someone of your choosing and pay for the correction at our expense.

Anti-Aggravation Guarantee

When you purchase a new system with us and we install it, and it was to breakdown within the first (2) years after installation, we will respond the same day and have your system operational within 24 hours; if we don't, we will reimburse you $500.00 for your aggravation and put you and your family in a hotel (at our cost) until the issue can be resolved.

Home Protection Guarantee

Your home is your pride. We take every effort to respect your home at all times. We take necessary precautions to protect your property. If we damage anything, you pay us nothing until we repair it or replace it ~ at our expense. (Including but not limited to ceiling, carpeting, walls and door frames.)

No Surprises Guarantee *

Once a proposal has been signed for the work to be completed, then the price quoted is what you pay. Even if the work entails more work or materials than estimated.

Home Comfort Guarantee

When you purchase a system from us, we ensure it's proper sizing. This ensures that: on a 95-degree day, your home will cool to at least 75 degrees; on a 0-degree day, your home will heat to at least 70 degrees. If the system is not operating as stated within the first five (5) years and we cannot correct the issue, we will replace the system at no charge. (If the system has been turned down OR off for an extended period of time, it WILL take longer than normal to reach the desired temperature.)

Safety Guarantee

Safety is the biggest issue that faces our industry. We strive for you and your family's safety. At any time, if we incorrectly diagnose your Heat Exchanger for a crack or flaw in your furnace or carbon monoxide at the time of your inspection, we will refund all repair costs and install a new furnace free of charge.

Labor Guarantee **

We perform our work at the highest level and we ensure you to put us to the test. If we repair your system or replace it, and the system fails at ANY time while you are the occupants due to how we installed the system or performed the work at the time, we will not charge you to correct it

30-Day Low Price Guarantee ***

We provide the best prices around town or at least we try to. If you are able to provide us with a written and signed proposal from another company on a system that is equivalent to ours, with the benefits that we provide, and if they are less than what we charged you, we will match the offer or if you already purchased a system from us, then we will refund you the difference or remove the system and provide a full refund of the amount.

The Ultimate "Test Drive" Guarantee ****

When you purchase a system that we recommend, and we install it, we will give you 1 full year to "test drive" the system. If you are frustrated or disappointed with the operation of your new system, the efficiency, or it's overall quality, and we cannot correct it, we will simply remove the system and refund your full investment.
* This does not include additional requests made by customers to add or upgrade items.
** This only includes parts and components within a specific warrantied period and only during the time that the warranty is valid for. Components failing outside of its warranty period is not covered.
*** Subject to review of proposal, must include identical equipment(s), installation procedures, work performed, materials listing, and validate warranties and guarantees offered in writing. The comparison must be "apples to apples".
**** System must be maintained annually per MFG Specification by JFrank Heating & Air. System must be in like new condition at the time of exercising guarantee. Physical damages will void guarantee. Limitation will apply based on "at time" questionnaire.